We are excited that you have chosen 7 Days Pediatrics for your child's medical care. Your comfort and convenience are our priority as we strive to make every visit to our office a positive experience. To help you get acquainted with our office and first visit procedures, we have included helpful information on this page.
What to expect
A pleasant, comfortable first visit builds trust and helps put the child at ease during future appointments. We want your child to enjoy getting to know our doctors and staff, so we work hard to establish this bond during every visit to our office. During your first appointment, we will explain everything in detail and answer any questions you may have.
We look forward to meeting you and your child and providing the quality, comprehensive medical care you expect and deserve.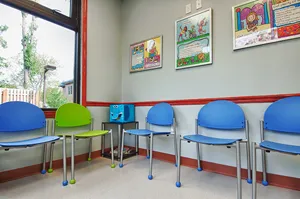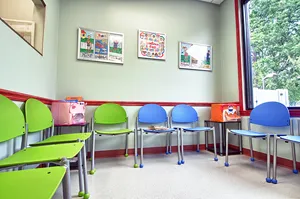 (Patient Waiting Room at Oak Tree Road Location)
Please Note
*If you have recently moved to the area and/or are looking for a new pediatrician, please call our office at 732-548-3210 to schedule a new patient appointment for an orientation/visit. Prior to your first visit, please contact your previous pediatrician and ask for your child's records to be transferred over to our office.
*At the time of your first visit, if your insurance plan requires a copayment or coinsurance, it must be taken care of at the front desk before your appointment. For all plans with deductibles, parents will be asked to particpate in our credit card on file program.
If you have any questions about our polices, please do not hesitate to call our office so we can help clarify and guide you to make the decision for your child's health!