According to research published in the Journal of Nutrition Education and Behavior, nearly 15 percent of teens drink energy drinks on a weekly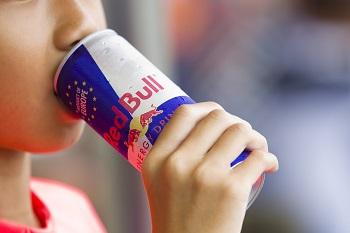 basis. Could the widespread use of energy drinks among teens be a problem? Many researchers fear that it is. Here's why.
1. Teens Who Drink Energy Drinks are More Likely to Smoke and Drink Alcohol
According to a study by the University of Michigan, the research is clear: Teens who drink energy drinks are more likely to smoke and drink as well. Research found teens who drank energy shots and drinks were 2-3 times likely to use alcohol, cigarettes and illicit drug use. Saying no to energy drinks may just be the first step to saying no to other, more dangerous drugs as well.
2. Energy Drinks Lead to Tooth Decay
Energy drinks contain a great deal of sugar. When consumed frequently, they can lead to tooth decay and other oral health issues, especially when kids and teens don't brush immediately after.
3. Energy Drinks Can Contribute to Certain Health Conditions
Consuming energy drinks can also help lead to certain health conditions, including diabetes and obesity. While one drink may not cause a problem, drinking energy drinks can become habitual, which can turn into a problem quickly.
4. Energy Drinks Replace Healthier Options
Children and teens that choose to drink energy drinks are also choosing not to drink other, healthier options - such as water, milk or 100 percent pure fruit juice in their place. When children and teens choose energy drinks frequently enough, they end up missing out on all the health benefits that the other beverages provide.
For most - if not all - children and teens, energy drinks are completely unnecessary and cause far more harm than good. If your children and teens currently drink energy drinks, wean them off as soon as you can. If they have yet to try them, encourage them to keep it that way as long as possible.